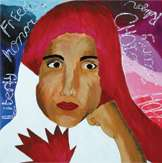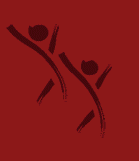 Contacct Us
Community Approaches to Combating Racism Print
The John Humphrey Centre is facilitating the Community Approaches to Combating Racism (CACR) project which is exploring innovative and sustainable ways to foster inclusion and ensure full and equal access to social, cultural and economic opportunities in the workplace. The inability for visible minorities to fully participate in Canadian society not only violates the constitutional rights of individuals, but also places obstacles to economic growth and contributes to other social problems such as poverty, unemployment, exclusion, hate crimes and violence.
This project is exploring how service providers can work with employers to address the issue of racism in the workplace and what best practices and innovative approaches already exist which can inform future action. Ultimately, the project seeks to promote strong inclusive and respectful workplaces that embrace cultural diversity and equity.
The John Humphrey Centre has already held focus groups with Service Providers, Employers and Employees to gain a better understanding of their perception of the issue. This feedback will be included in the final report on the project and will guide the Centre in the next phase of the project – community action. Similarly, a focus group with Union Representatives will be held in July.
A final workshop/dialogue will be held on September 22, 2006, inviting all of the parties to come together to learn what action is being taken at all levels of government to create inclusive and respectful workplaces. JHC will communicate their findings on this project and examples of 'best practices' in our community will be highlighted. Both local and international speakers will share their research and their expertise on how to eradicate racism in the workplace. A large part of this day will be spent in dialogue. Participants will have the opportunity to discuss what they've learned as well as create a plan for the community to move forward on this issue.
To learn more about this project or to register for the final workshop/dialogue in September, please e-mail [email protected] or call Renee at 453-2638.
Funding Sponsers: Canadian Heritage
Canadian Multicultural Education Foundation
BGS Career and Corporate Development
Feedback
We need your feedback on racism in the workplace. If you are a service provider, employer or employee, please click on one of the links below to fill-out a brief survey on your experience with racial discrimination in the workplace. Thank you for your time.
Complete a survey by choosing a link below:
Service Provider Employer Employee
Lost Password? [Administration]